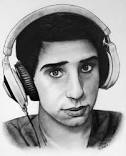 hey guys its me Vikkstar123
Boys, the noise!
Oi
HELMET BOY ORIGINS MATE
This is a-maze-ing
Hot N' Spicy
MAX NOOOOOO!!!
CAN YOU NOT!!
Cool kid club
Fish Fish Fish!!!
Do It For the Unpaid Works (Scores cross bar challenge)
Ad blocker interference detected!
Wikia is a free-to-use site that makes money from advertising. We have a modified experience for viewers using ad blockers

Wikia is not accessible if you've made further modifications. Remove the custom ad blocker rule(s) and the page will load as expected.