SkyDoesMinecraft
Talk

0
81pages on
this wiki
SkyDoesMinecraft , or Adam Dahlberg, is 22 years old, and a former member of Team Crafted. He lives in California. Though Adam is not a member of Team Crafted any more, he is still good friends with all of them. He is among the most popular current YouTubers, and has over 9 million subscribers. Adam calls his subscribers "Recruits" in the "Sky Army" (anyone who is subscribed to him is part of this army). His most infamous running jokes are his hatred of squids and his love of gold, or as he calls it, 'butter'. His known usernames are SkyDoesMinecraft and SkythekidRS.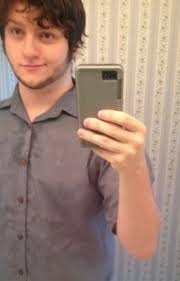 Girlfriend
Edit
He was previously engaged to Dawnables, with whom he had recorded many videos. However they decided to break up.
He is currently dating Alesa (who has not been seen in any of Sky's videos, but has been stated In his Twitter account). They both have posted various pictures on Instagram of being together.
Biography
Edit
The RS in his username SkythekidRS stands for RuneScape. He had an old YouTube account and uploaded lots of gameplay videos involving games such as RuneScape to his original channel JinTheDemon. His channel started off as a spin-off when someone suggested him to play it and the first episode of his Minecraft Let's Play series, SkydoesMinecraft, came out. He is also famous for playing Adventure-Maps of Minecraft Custom Maps and/or Parkour Maps with his friends. In Adam's video "Real Talk", he says that he was adopted, overweight as a kid and always got bullied. There was little support from his family and he was told by doctors that he was extremely overweight and that it could kill him. He became very depressed but he said that watching YouTube videos made him happy and he got through it. Since then, he has lost lots of weight and he started YouTube to make people laugh and to cheer people up.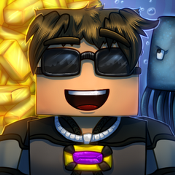 With 9+ million subscribers and counting, SkyDoesMinecraft is the 19th most subscribe channel YouTube (as of December 22, 2013) and is one of the fastest growing gaming channels on Youtube. He currently lives in Los Angeles, California.In the Team Crafted house. Adam has also started dating a new girl named Alesa.
As of March 6th, 2014, Sky is no longer a member of Team Crafted. He stated on Twitter: 
"No longer in team crafted. Before any drama starts no, I wasn't kicked, no I don't hate them, no there's no reason, yes we're still friends".
The real reason why he left is because he wanted to play with MunchingBrotato, BigBadManPig, KKComics, HouseOwner, and SetoSorcerer. They are featured in his recent videos now showing a new relationship.
His mortal Minecraft enemy is the squid.
He loves gold, or as he calls it, 'butter'.
He tends to call fellow Youtubers by nicknames, such as ASFJerome (whom he calls Fluffy) and HuskyMudkipz (who he calls mudflapper, or fish).
He is a complete Whovian, as proved in his Cops And Robbers, Dr. Who (Whovian = Dr. Who fan)