SkyDoesMinecraft
Talk

1
92pages on
this wiki
SkyDoesMinecraft is an immensely popular Minecraft Youtuber with over 9 million subscribers. He was one of the original members of Team Crafted until he left on March 6, 2014.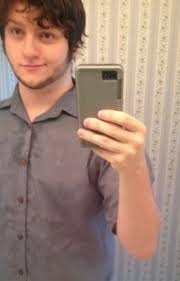 Biography
Edit
 The RS in his username SkythekidRS stands for RuneScape. He had an old YouTube account and uploaded lots of gameplay videos involving games  to his original channel JinTheDemon. He is also famous for playing Adventure-Maps of Minecraft Custom Maps and/or Parkour Maps with his friends. In Adam's video "Real Talk", he says that he was adopted, overweight as a kid and always got bullied. There was little support from his family and he was told by doctors that he was extremely overweight and that it could kill him. He became very depressed but he said that watching YouTube videos made him happy and he got through it. Since then, he has lost weight dramtically and he started YouTube to make people laugh and to cheer people up.

With 9+ million subscribers and counting, SkyDoesMinecraft is the 23rd most subscribed channel on YouTube (as of April 7, 2014) and is one of the fastest growing gaming channels on Youtube. He currently lives in California, U.S.A. 
As of March 6th, 2014, Sky is no longer a member of Team Crafted. Reason why he left is he and Deadlox made a new group (as evidenced by Sky's channel) but within this period most members left, however he did not confirm it. He stated on Twitter: 
"No longer part of team crafted. Before any drama starts no, I wasn't kicked, no I don't hate them, no there's no reason, yes we're still friends"
Adam posted a photo on New Year's Eve of him and a woman, which later turned out to be Alesa. Adam has recently stated in a video, that they have been dating for 6 months. The first picture Adam posted, was Alesa kissing Adam's cheek. Everyone thought it was Ty, but after he posted a second picture of him standing with a woman, Alesa. Most people don't know about #Adesa because he has barely mentioned her in his videos, but as of April 2014, she has been said a little more. She is now the girl in Adam's YouTube banner with Bailey their dog
Controversy
Edit
Many dislike Sky's usage of the word "butter" or "budder" instead of regular gold and many post comments claiming that he should use the word gold instead. Offensive entries have also been put against people who use the word "butter/budder" instead of gold on Youtube and comments.
Since SetoSorcerer's removal from Team Crafted, Sky and all members of TC (except for xRpMx13 ) have been receiving intense amounts of hate, flaming, and also death threats, although this stopped in Late March.
A fraud is constantly responding on Sky's discussion page, posing as him, and giving out a fake phone number, tricking many fans.
Many "former" fans claim that his humor and his usage of Minecraft has gotten stale, and some claim he should expand beyond Minecraft, in 2012 he made a new non-minecraft channel (after Jinthedemon) and he is back online after a year long hiatus. He also returned to Runescape in which so many fans (mostly older fans) were excited.
Other Attributes
Edit
He is known to call Minecraft Gold as "butter" or "budder."
He tends to call fellow Youtubers by nicknames, such as ASFJerome (whom he calls Fluffy) and HuskyMudkipz (who he calls mudflapper, or fish).
He calls his subscribers the "Sky Army."
He was adopted as a kid.
He has over 1 billion video views on his channel
He is known for disliking and "being at war" with Minecraft Squids