Setosorcerer
Talk

0
110pages on
this wiki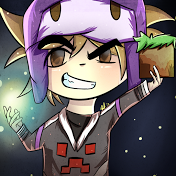 Setosorcerer, (his real name is unknown) is a Minecraft Youtuber and a former member of Team Crafted. He was the fourth member to join.
He is mostly known for his ongoing series Mini Mods, where he takes the suggestion from one of its fans, and uses it to create a small mod. He also frequently makes tutorials in Minecraft, which differ from each other, showing his large knowledge of the game. He also likes to play Minecraft Mini Games with his friends, including KKComics, Deadlox, and many more. He is no longer a member of Team Crafted due to voting, even though being one of the first ones to join. He announced it in a video, which he later made private.
Seto's channel was created on April 11, 2009. His first video is titled Ultimate Waterfiends Guide Chaos Tunnels, which is a video of the popular game RuneScape. Most of the following videos also included this game. After a while, he started to upload Minecraft videos and, as a result, became a full Minecrafter and stopped playing RuneScape.
Rumors started after 2 weeks since the last video saying he was dead, as he had not posted videos out for that long. However this was a this was not true he was just very sick and couldn't make videos. He has said on his Twitter he was 95% better and his computer was broken which explains why there wasn't any videos for a month and was urging to find a new computer.

Recently, Seto has filmed a few videos with Adam. It started in Twitter when Adam started to miss Seto and wanted to apologize to later being in a call with him (Adam) Seto and Deadlox, that is all of what has been heard from Seto himself.