JeromeASF
Talk

0
111pages on
this wiki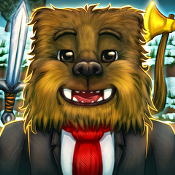 Jerome Robert Aceti, otherwise known as ASFJerome, is a 21 year old American YouTuber and a member of the former TeamCrafted, and now in a group of friends who call them selves The Pack, who makes videos mainly with BajanCanadian and other YouTubers as well. Born on March 9, 1994, six days after Mitch, he currently lives in St. Petersburg, Flordia, United States. As of February 26, 2015, Jerome has 3,483,441 subscribers on his channel.
On a livestream on December 3, 2013, he said, "I'm gonna be tired. I'm gonna be rendering, editing, and filming videos, then in the morning I'm going to go grab coffee with my girlfriend before she goes to school." He has posted a picture on Tuesday, December 10th on Instagram with the captions, "My girlfriend and I". On his Twitter, he stated that his girlfriend's name was Louise. In mid 2014, Jerome broke up with Louise as she was leaving for college.
In late 2014, Jerome revealed that he has a new girlfriend named Alanna. It was revealed on Alanna's Instagram from a picture with both of them together. Though the extent of their relationship is unknown, most fans speculate that they are together seeing as Jerome has been slight more active on his Instagram and has noticed more fans.
In Jerome's latest vlog where he, Ryan, and Mitch were in Cancun, Mexico, Jerome tells Alanna, "Don't worry babe, we'll find the seahorses. And if we don't I'll go hunt one for you." This does not prove that they in a "girlfriend/boyfriend" relationship, though it does suggest that they have a form of a relationship that surpasses what one would consider a friendship.
AwesomeSauceFilms
Edit
On December 8, 2012, Jerome created the AwesomeSauceFilms channel, which was shared between Mitch, Jerome, Nooch, and Zac. The channel was originally general gaming videos, but some became a Call of Duty exclusive channel.
While they made videos regarding Call of Duty, the ASF personnel did not believe they would be contracted producing videos for Machinima for over 2 years. Upon uploading the first episodes of their later-popular series Secret Spots, they soon found the role of Machinima Respawn Director. Other popular series during the period include Clip of the Day, Zombies, and Master Quest; the latter received a 13-hour compilation.
The ASF channel entered hiatus in December 2012 because Mitch, Jerome, and Matt got bored of Call of Duty. Fans have been since tweeting "#ReviveASF", whereas the trio shifted their focus to Minecraft. Mitch launched his most popular series Minecraft: Hunger Games on November 1, almost a month before ASF released their final video "Black Ops 2: Funtage #3 (Dolphin Dives, Secret Spots, and More!)", which was posted 28 days later. The transition from Call of Duty to Minecraft led to Mitch, and especially Jerome, being frequently featured in SkyDoesMinecraft's videos, drawing an influx of young subscribers and generated criticism from older fans.
Current Channel
Edit
After the "hibernation" of the ASF channel and the subsequent transition to Minecraft, Jerome opened a new channel, naming it JeromeASF. He mainly collaborates with Mitch, seeing as they have been best friends since the fourth grade. He creates videos ranging from The Hunger Games to parkour maps. He also uploads vlogs (though they are rare) and mainly produces Minecraft videos.
Jerome is also known to go on lots of trips, especially with his friends like, Mitch, Rob, Vikk, and Ryan. During their time visiting Ryan in St. Petersburg, they started a prank war, which soon became popular across all three channels.
In Ryan's latest vlog, it was announced that Mitch and Jerome are moving to St. Petersburg, Flordia in early 2015, possibly near the end of January.
On December 17th of 2014, Mitch released the hyped and long awaited #Merome music video, a parody of Jaymes Young's song Moondust.
Skin design
Edit

His skin is designed to look like the Wookie species, from the
Star Wars
films. However, he states that his species is called a "Bacca". He calls his skin "Business Bacca" because of the suit his skin includes.
Name Explanation
Edit
Jerome Aceti is his real life name and ASF stands for AwesomeSauceFilms, hence JeromeASF or ASFJerome. His previous account, Hacksource, was shared with other people like BajanCanadian, HippoqqiH and TheNoochM.
Jerome is 21 years old.
He lives in New Jersey.
He is known to be called "Fluffy" by SkydoesMinecraft (Adam) and "Bacca" or "Filthy Stinkin' Bacca" by BajanCanadian (Mitch)
Jerome was said to be partly color blind in some episodes.
Jerome speaks fluent Italian.
On the 9th of March in 2014, his German Shepard, Coco, passed away.
Jerome plays Hunger Games with Mitch (TheBajanCanadian).
He got a new German Shepard named Shadow.
Jerome has a sister (mentioned in Mitch's A Kingdom For Keflings - The Movie) named Angelica.
Notable Quotes
Edit
"CHOP CHOP CHOP CHOP CHOP!"
"To the left! To the left!"
"I got Betty!"
"Woah Baby!"
"Dat Booty Doh!"
"I WON DA HUNGER DEENS!"
"LAVA 4 EVAAAAAAAR
"You're a butt."
"Get Koduroed!"
"I'm a FRIENDLY Bacca!"
"Merome."
"I'm color blind!"
Oh, look at that booty!
Mitch! Mitch!
"I love you Mitch."
"BETTY!"
"Yeah boi!"
"Wadawudwah."
"COME BACK I JUST WANNA CHOP YOUR BOOTY"
"POWER MOVES ONLY!"
"CAN'T STOP WON'T STOP!"
"I'm on the can't stop won't stop train to power move city!"
"Chop chop, baby, chop chop!"
"Get in mah belly!"
"Oooh Killem Terrio!"