CavemanFilms (real name Dan) is a former member of Team Crafted, although he is still on good terms with the other members of Team Crafted and sometimes even makes and stars in videos with them, such as the unfinished Wheel of Misfortune series with SkyDoesMinecraft. He currently has over 1,000,000 subscribers. His mother passed away during Minecon 2012 and he says that she had always encouraged him to stick to videos when times were tough.
He has produced 2 parodies: "Wrecking Mob", a parody of Miley Cyrus's 'Wrecking Ball', and "Flee For Your Life", a parody of Queen's 'Don't Stop Me Now'. Wrecking Mob was later claimed due to copyright issues, however these have been resolved.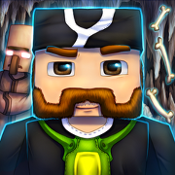 Ad blocker interference detected!
Wikia is a free-to-use site that makes money from advertising. We have a modified experience for viewers using ad blockers

Wikia is not accessible if you've made further modifications. Remove the custom ad blocker rule(s) and the page will load as expected.