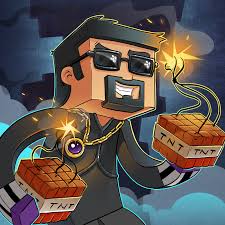 Taylor Harris (Born March 28 1990) AKA Antvenom is a friend of Team Crafted that makes videos of mods, minigames, survival games, lets plays and maps. His most recent LP is Sky Ant Farm. He is known for winning the first Youtuber Survival Games. He is also playing The Building Game with some of his friends. He has done a hunt for the Ender Dragon which lasted 17 episodes. He also has done seed showcases.Ant has shown some survival tips.His most viewed video right now is his minecraft parody of The Fighter also known as the The Miner which is about a guy who wants to mine but is haunted by Herobrine, It currently has 16,000,000 plus views. Ant also has another song which has 2,000,000 views which is known as Through The Night which is about a guy who's goal is to kill the Ender Dragon and meets a girl in the process who helps him on his quest to kill the Ender Dragon. Ant is known to extremely hate cows and kills them when seen.Ant has a Server with its IP as mc.antvenom.com 
Ad blocker interference detected!
Wikia is a free-to-use site that makes money from advertising. We have a modified experience for viewers using ad blockers

Wikia is not accessible if you've made further modifications. Remove the custom ad blocker rule(s) and the page will load as expected.